Home


Documents


S. James Documents

---
Solomon James Declaration
Kindly donated by David James
---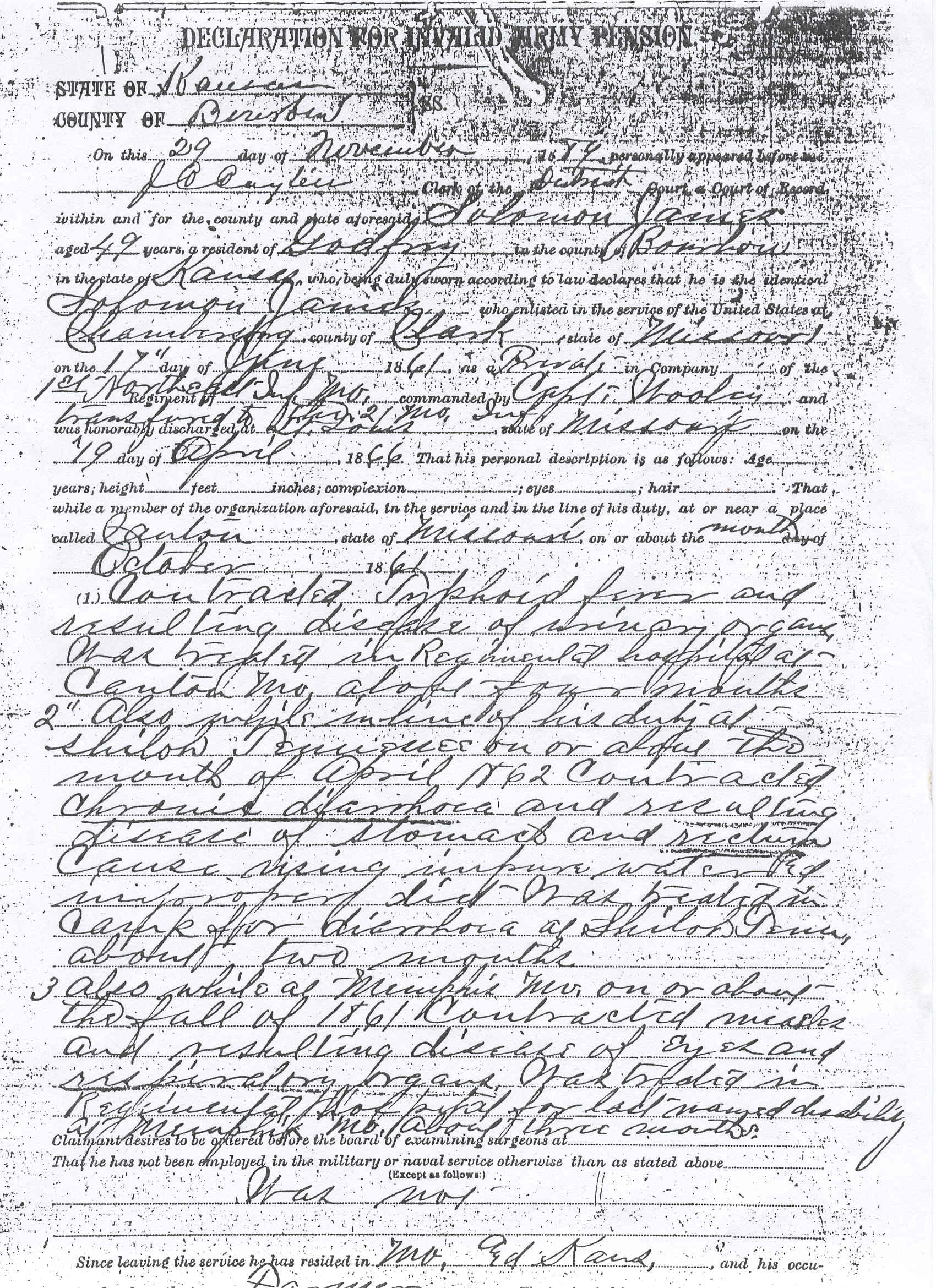 Unfortunately my scanner bed is not long enough for the entire document.
The following is a transcription of what is not shown.
Since leaving the service he has resided in Mo, and Kans, and his occupation has been that of Farmer. That prior to his entry into the service above named, he was a man of good, sound physical health, being when he enrolled a Farmer. That he is now physically disabled from obtaining his subsistance by manual labor by reason of his injuries above described, received in the service of the United States; and he therefore makes this declaration for the purpose of being placed on the invalid pension roll of the United States.
The information on this web site is for your personal use only. All pages, files, compilations, transcriptions, abstracts, and scanned images are protected by copyright law and may not be copied in whole or in part and published or redistributed in any manner without written consent of the author, contributor and/or webmaster. Copyright © 1999-2003 Brenda Schnurrer . All rights reserved.
---